Professional Carpet Cleaners in Norfolk, VA
Our friendly, modern port city is nestled where the Chesapeake Bay meets the Atlantic Ocean. Norfolk is filled with rich historical architecture as well as modern high-rises that just keep growing. The city of Norfolk proudly received its certification as a Virginia Green Destination in the fall of 2009 having met all of the necessary criteria. So whether your home or place of business is old or new and if you have been searching for high quality carpet cleaners Norfolk you have come to the right place. Dry-N-Clean carpet cleaners Norfolk, VA proudly provides professionals in the cleaning industry. After 22 years of work (all hands on), our carpet cleaners Norfolk can tell you exactly what to expect and deliver it with outstanding results. Our work is consistent, effective and we leave your flooring, fabrics, and upholstered furniture looking brand new. What separates Dry-N-Clean carpet cleaners Norfolk, VA from the rest is that we are a company built upon Experience, Training, and Service making all the difference.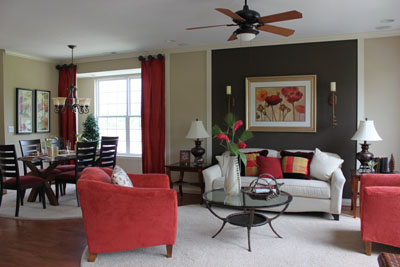 Dry-N-Clean carpet cleaners Norfolk is the leader in professional carpet cleaning in Norfolk and surrounding cities. We stick with the procedures and chemicals that have been tested and proven to make your carpet or tile flooring look brand new again. Our professional carpet cleaners Norfolk team have been trained on the proper usage of all the chemicals and equipment used during the cleaning process. They employ only the top of the line equipment.
Professionally cleaned carpet by our Dry-N-Clean carpet cleaners Norfolk, VA experts greatly improves the appearance and condition of your home or place of business. When carpets receive the deep down cleaning that our technicians provide, it actually decreases the amount of allergens by removing dirt and pet dander. Dry-N-Clean carpet cleaners Norfolk will transform your carpets and create a safer, healthier home for your loved ones and an improved image for your office building. And you can rest assured that all of our pre-condition and extraction chemicals are certified Green. Call carpet cleaners Norfolk, VA office today to find out more about our superior services.