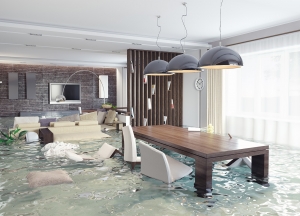 If you have a flood in your home or business, fast action is key if you want to minimize the damage.We can get to your home or office 24 hours a day, 7 days week.
WE'RE RIGHT HERE WHEN YOU NEED US.
Dry-N-Clean (Water Damage Virginia) responds quickly with state-of-the-art equipment and techniques to remove the water, dry your home and return it to a pre-flood condition with the least possible disruption.
Your home or office will be nice and dry in no time.
We will work with your insurance company to get your home back to normal or your business up and running in the least possible time.
WE ARE ON CALL 24 HOURS A DAY, 7 DAYS A WEEK TO RESPOND TO YOUR EMERGENCY.
Did you know as little a few gallon of water can cause MAJOR mold problems and water damage?
You'll be working with professionals who know how to minimize the effects of water damage. We use specially calibrated moisture meters to find where moisture hides. We use humidity meters to monitor how well your building is drying. When the job is complete, we do a final moisture check to assure your building is dry.
When disaster strikes, call Dry-N-Clean!
CONTACT US TO SET UP AN APPOINTMENT
Allen's Dry-N-Clean Carpet Cleaning
5045 Admiral Wright Rd #109, Virginia Beach, VA 23462
757-495-3626
https://www.drynclean.com
FIND OUT HOW TO $AVE
We know how important it is for our customers to get the best deal possible. 
That is why Dry-N-Clean is currently offering a multitude of online discounts to suit your budgetary needs.