Carpet Cleaning
Hi, my name is Robert Allen. My family has been cleaning carpets in Hampton Roads, Virginia for over 20 years.

If you want the guaranteed best carpet cleaning ever, you've come to the right place, because as a Virginia Beach carpet cleaning firm, we simply do more than other companies. We can take the time to do the best job at your home or office.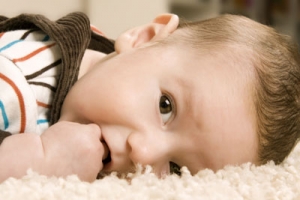 Rather than focusing on the number of houses we do per day, our technicians focus on excellence and do not leave until you are completely satisfied. In addition, our Virginia Beach carpet cleaners have invested in the most powerful equipment and effective products available on the market.
There is a difference in carpet cleaning. All carpet cleaning companies are NOT the same. Try us and experience your best carpet cleaning ever at Robert Allen's Dry-N-Clean.
Clean carpets area the cornerstone of a healthy home. Everyday allergens, chemicals, pet dander, pesticides, mold, bacteria and other pollutants are tracked into your home. Just like hard surface floor coverings, it does need regular cleaning.
Nothing cleans more thoroughly or protects your investment better than DRY-N-CLEAN. With our Virginia Beach carpet cleaning services, soil and contaminants are flushed out leaving your carpet looking, feeling and smelling clean and healthy.
What Carpet Cleaning Method is Best?
Unfortunately, there is a lot of confusing, misleading information out there. Who can you believe? One good place to start is the carpet manufacturers themselves.
Most manufacturers, including Shaw industries (the largest manufacturer of carpet in the world) recommend the preferred DRY-N-CLEAN'S hot water extraction method. So of course, hot water extraction is the primary method our Virginia Beach carpet cleaners use.
But we go one step further…you'll also get a few extras to ensure your carpet is dried FAST. We've found that the hot water extraction method allows the carpets to dry quickly resulting to cleaner carpets and happier clients. That's what we specialize in.
10+ Step Carpet Cleaning and More
Many Virginia Beach carpet cleaning companies use only one or two steps to clean your carpet. However, here at Allen's DRY-N-CLEAN, our Virginia Beach carpet cleaners use a minimum of 10 steps in our cleaning process to give you Maximum Soil and Spot Removal.
By the time we're done cleaning the carpet in your home or office, you'll be thrilled with your carpet.