We of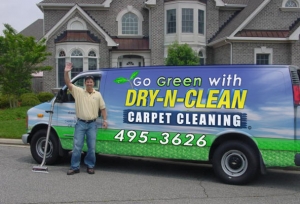 fer professional commercial carpet cleaning services to the businesses of Virginia Beach, Norfolk, Chesapeake, and the surrounding areas. Our clients appreciate our dedication and devotion to them, from start to finish. That's what keeps them coming back for our commercial carpet cleaning services again and again.
We'll have your Virginia Beach business looking sharp in no time, and you'll make a pretty striking impression yourself. We are prompt, full service and efficient. You can count on us to get the job done in a reasonable period of time, with no fuss and no muss.
Shaw Industries, the world's leading carpet manufacturer, recommends only truck mounted steam cleaning. We think they probably know what's best for their own product. Dry-N-Clean is committed to using the best, most advanced technology on our Virginia Beach clients' businesses. Our steam cleaner uses hot water to lift and extract dirt from your carpet through a long hose fitted with an extension wand. Then hot water mixed with cleaner is pumped through, leaving your carpet as full and fluffy as the day it was installed.
You'll think we skipped out mid-day and replaced the carpet, we're that good.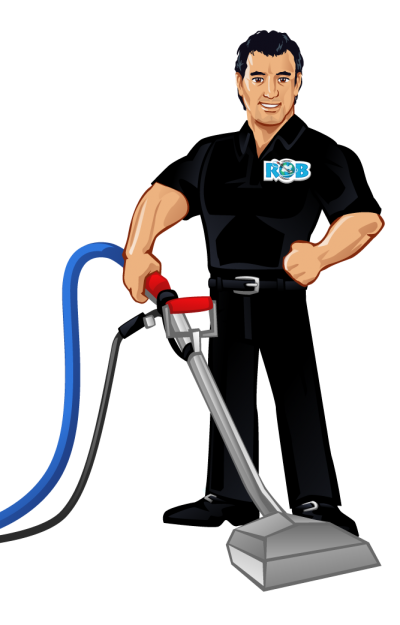 When we've extracted all the dirt, dust and debris from your fibers, we go the extra mile to make sure that your business' carpet dries as quickly as possible. We want to minimize any inconvenience to you and your employees. That's when we bring in the Turbo Air Movers, to remove any remaining moisture.
The average carpet cleaning company uses only one or two steps to clean your carpet. Here at Dry-N-Clean, we use a minimum of 10 steps in our cleaning process to give you Maximum Soil and Spot Removal. We will carefully prepare your business office by moving any and all items off of the floor, placing covers over vulnerable furnishings and pre-vacuuming. We will treat spots and stains and pre-spray the entire carpet with our cleansing formula.
With almost 30 years of experience in state-of-the-art commercial carpet cleaning, we simply offer more than other companies. Dry-N-Clean carpet cleaning knows that every carpet and rug cleaning situation is unique, and our highly skilled technicians take the time to do the absolute best job. Rather than focusing on the number of houses and businesses we do per day, we focus on excellence, and work hard to ensure that you are completely satisfied.
When we're done cleaning the carpet in your home or office, you'll be thrilled with the results. Try our cleaning services and experience the best carpet cleaning ever from Dry-N-Clean.
*Basic Cleaning may not include certain steps. Extra charges may apply.