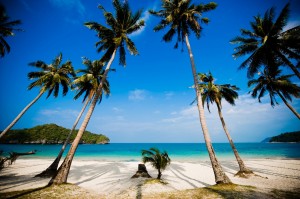 Selling your Virginia Beach home can be difficult if the carpets are not in good condition. It will be a plus for the buyers if the carpets are very clean and enticing to touch. So if you decide to sell your house or just want to maintain the good condition of your carpets, better search for the carpet cleaning Virginia Beach Company that will really help you achieve a wonderful looking house because of its clean and fresh carpets.
Keeping the carpet clean and fresh is important so that the air circulation within the house is certain to have the best air quality that the family can have. Air quality is affected by the carpet because carpets have the high tendency to collect dust, dirt, soot, and debris that can develop allergens and bacteria in the house. You don't want your family to be in the midst of bacteria filled rugs and carpet right?
Having this fact makes people in Virginia Beach aware of the health hazards that their families face because of carpets that doesn't have proper cleaning. Many are also aware that most carpet cleaning Virginia Beachcompanies can be expensive so they opt to do the cleaning themselves. The problem is that some people don't know the do's and don'ts when it comes to carpet cleaning so they tend to damage their carpets; plus the fact that they have to move heavy furniture in their house. So better have a professional do the carpet cleaning.
Carpet cleaning is not the same for all carpets. Carpets are different types with different weaving and sizes so the cleaning will depend on these factors. Cleaning services also vary depending on the needs of the carpet and what approach of cleaning will be used. Carpet cleaning Virginia Beach companies also offer additional services like stain removal and repair that can be requested when needed. But before you give the go signal for the cleaners to start cleaning your carpet, you should first know what kind of cleaner they'll use. It is advisable that the cleaners are gentle and use hypoallergenic pH-balanced chemical so that the carpets will not be damaged. So better ask first before you patronize the service that they offer.
The usual carpet cleaners Virginia Beach package includes vacuuming, pre-spotting, cleaning, raking, and even moving your furniture. These are the services that you will enjoy when you let the professionals do the carpet cleaning in your house. This usually takes less than an hour and your carpet will look fresh while providing a good air quality in your house. You can check for some packages and discounts so that you can save some bucks.