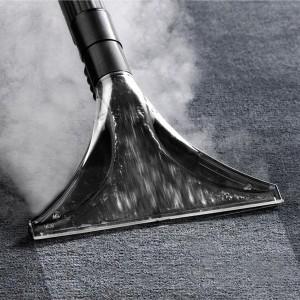 Inside a Steam Cleaner
No, we don't mean the kind you can rent at grocery stores. Most professional Virginia Beach carpet cleaning companies, like DrynClean, use a heavy-duty steam cleaner as part of a larger water-removal process called heavy water extraction. This specialized vacuum is essential for a thorough, deep clean that leaves homeowners proud to invite over guests to their newly-cleaned home, or to simply relax and enjoy it themselves. This device, as might be expected, is a fairly complex piece of machinery. In this blog DrynClean will attempt to explain how steam cleaners work in an easy-to-understand way.
Like many technologies today, the steam cleaner is an underappreciated marvel of modern engineering. The most expert carpet cleaners Newport News Va has to offer can attest to its power and simplicity. It's design, like that of other technologies, has evolved over time and now serves as the backbone, or least much of the backbone, of the cleaning industry. So let's begin to unpack the steam cleaner piece by piece until we can get a better idea of what's going on inside its plastic covering.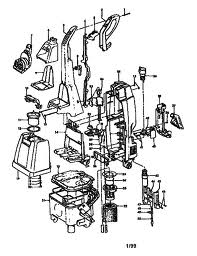 Fundamentals of the Machine
To an outsider, the "steam cleaner" machine blueprint is indecipherable. However, the industry pros at DrynClean can shed some light on the issue, and have attempted to explain the basics of this machine to you.
Prior to cleaning, stains and marks, as well as sources of odor, on the carpet are spot-treated with a cocktail of effective chemicals and agents.
First, water is heated past the boiling point, then forced out through the nozzle of the "wand," the hand-held portion of the vacuum, as pressurized steam. The wand may or may not be attached to different accessories such as a brush or a more narrow head. It is essential to the cleaning process that the water be very hot. The steam, or more accurately water vapor, loosens the fibers of your carpet and cleans those fibers, bringing up dirt, grime, and even living organisms such as dust mites and mold, to the top of the carpet where it later will be vulnerable to the suctioning process. This is a rather "green," or environmentally sound, method of cleaning because it uses heated water rather than potentially toxic chemicals to make your Chesapeake Va carpet cleaning a success.
Second, the suctioning process begins. Although considered highly labor-intensive, the vacuuming  fundamentals themselves are rather simple. And vacuuming serves two purposes: 1) to remove the dirt, grime, and living organisms that have previously been sifted to the top from the first portion of the steam cleaning process, and 2) to dry the carpet and remove latent water vapor (which has by this time become plain water). The vacuuming process is performed using an "outside-in" method, which prevents the cleaning technician's feet from becoming noticeable on the carpet or rug.
Step Three: To the carpets…and Beyond! The steam cleaning process can be extended to countertops, bathroom fixtures, and wood floors, with the same incredible results. Newer models can even clean the upholstery in your furniture!
Basic Components/Parts
A discussion on the insides of a steam cleaner wouldn't be complete without an itemization of component parts. Here are some that stick out as being of particular importance:
Most steam cleaners are enormous and heavy, so they are truck-mounted. Thus one important piece of the steam cleaner is the truck itself
Filler bottle
Germicidal dispensers
Rectangular (or another shape) brush
Cleaning wand
Hose assembly (usually from 10 to 15 feet long)
Extension tubes
Luxor cart (where possible)\
Small or large bristles
DrynClean is a family-owned carpet care business that has been in business for over 25 years. We have a reputation for punctuality, hard work, friendliness and fair prices. Call us now at (757)495-3626 and we will be happy to help you keep your carpets looking clean, attractive and smelling springtime-fresh! Our services areas include Virginia Beach, Chesapeake, Norfolk, Suffolk, Newport News, Hampton, up into Williamsburg, and down to Elizabeth City and other part of North Carolina.