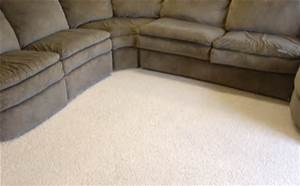 The Best Carpet Cleaning Company
If you are a homeowner and wanting to have your carpets cleaned, then how do you know who the best carpet cleaning company in virginia beach is? There are many carpet cleaners Virginia Beach has to offer, but for a homeowner it is important to choose the best.
What makes a company the best?
How do you know what to look for when selecting carpet cleaning in Virginia Beach? The first thing to ask is if the carpet cleaning company is insured and bonded. You want to make sure that if anything would happen to happen, then you are not responsible. The chances for something happening is rare, but if it does, then you want the carpet cleaning company to have the appropriate insurance to replace anything that gets damaged.
Another important thing to ask rug cleaners in virginia beach is if their employees go through a background check. This will leave you at ease knowing a criminal isn't in your home around your possessions. A respectable Virginia Beach carpet cleaners will do a background and drug test on all their employees so that they hire only the best employees to enter homes.
The best carpet cleaning company in virginia beach will also train their employees. Training is important for carpet cleaning companies. Training employees to use the correct cleaning solutions on carpeting and upholstery will keep your carpets and upholstery safe. The employees should also be trained on the equipment that they use. Trained employees will know how to efficiently and effectively use all equipment to meet all homeowner's needs.
Awards
When carpet cleaners Virginia Beach has provided excellent service to their customers, then they receive an award. The award is called the "2013 Best of Virginia Beach Award in the Carpeting Contractors". This is a major and outstanding award that only one carpet cleaning company is awarded. This award means that the carpet company is being recognized as outstanding and excellent work in the Virginia Beach community.
There are so many Virginia Beach carpet cleaners that when a company receives this kind of recognition and award, then it sets them apart from the other rug cleaners in virginia beach. This shows that not only is this a reputable carpet cleaning company that meets and exceeds customer's needs, but also makes sure they carry the appropriate insurance along with training their employees and doing the needed background and drug testing on their employees.
Choose the Best
If you are a homeowner and would like to have your carpets cleaned, then choose the best cleaner that meets all requirements and receives important awards. This company uses the 10 plus method that cleans, deodorizes, sanitizes and leaves your carpets nearly dry when they are done cleaning your carpets. They also offer furniture cleaning virginia beach residents depend on. Homeowners can have their carpets cleaned along with their furniture all in one visit. Choose the best carpet cleaning company in virginia beach and you won't be disappointed.